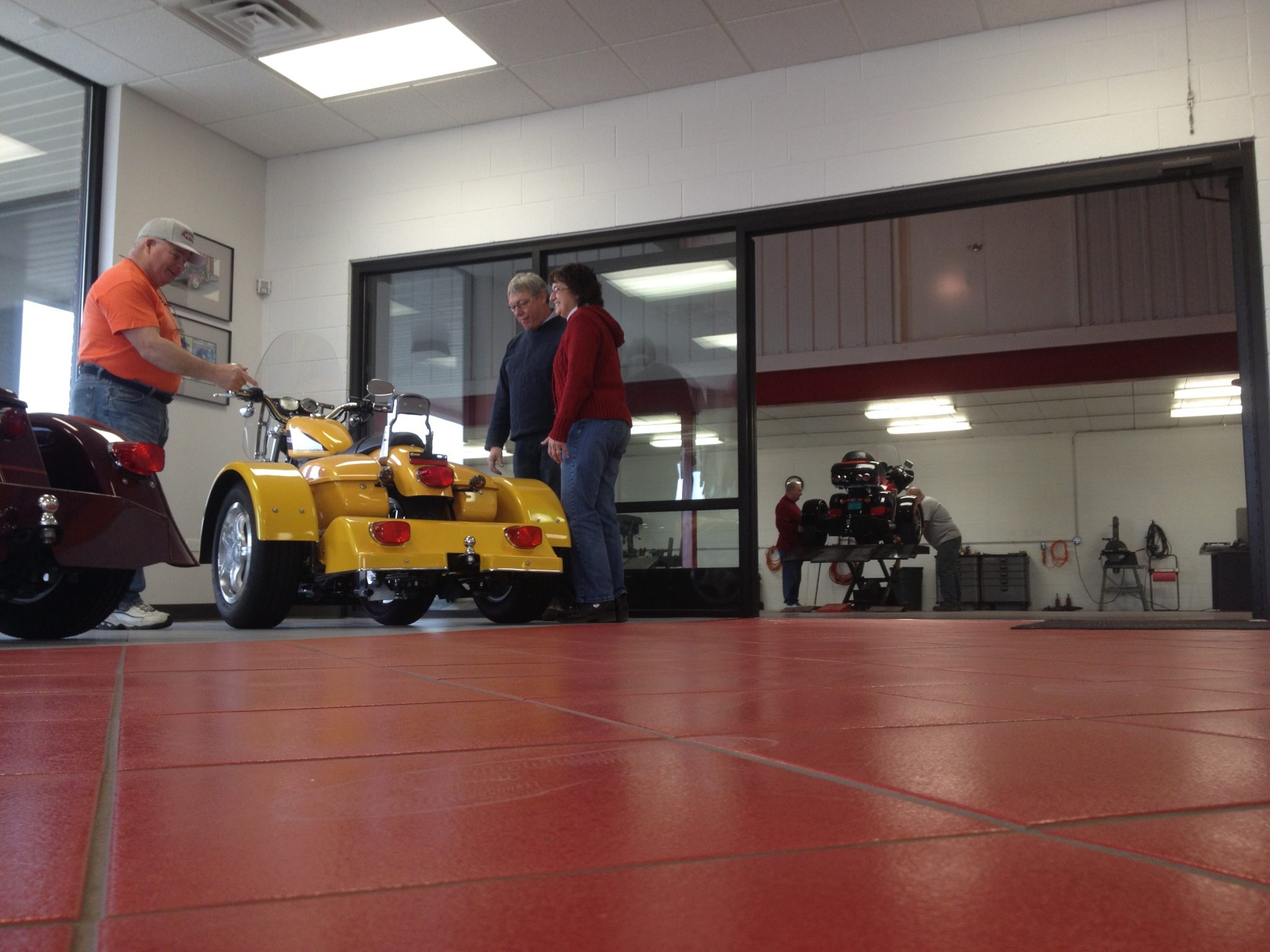 FAQ
Frequently Asked Questions
Click on the question to reveal the answer.
---
Most likely. Check our Kits Available list [ 'Kits Available']
If your motorcycle is not on this list, that does not mean you cannot have a Voyager just yet. There's a good chance we're designing a kit for your motorcycle right now. Or, you can start the design process. Just call (815) 434-7900 with the year, make and model of your motorcycle and we will (a) tell you if it is possible and (b) discuss the terms of the kit design process.
We do not offer financing but you can apply to OneMain Financial:
Apply for a loan through OneMain Financial.

Use our Online Order Form to complete your order and apply for financing.
A conventional trike kit and a Voyager motorcycle conversion handle and ride similarly. Both use push-pull steering and give you great stability in traffic and at stops.
The major difference is that Voyager is not permanent–it leaves you the option to go back to two-wheels. You can move your Voyager from motorcycle to motorcycle (of similar size) with the purchase of new mounting hardware and suspension parts, if needed. You do not have to permanently modify a your motorcycle.
There's no need to pay 3 times the money for the same ride! Why not take a few vacations instead?
Quality. We have the strongest frame and attachment points in the industry for important reasons. The Voyager has been strenuously tested for stress levels by an independent engineering firm.
The Voyager Convertible Kit is the original convertible kit since 1998. We have more satisfied customers on the road today than any other convertible kit company. We constantly improve the Voyager and have been for 23 years. We have the largest and most committed dealership network.
Built to last. We have multiple customers that have put 300,000+ miles on a single Voyager using 3+ different motorcycle.
Trust the experts. Trust the track record. Trust the superior product.
Standard Voyager wheel: 13" Chrome Rim with black wall tire.
15" XCite Machined Face, black trim, with low-profile black wall tire. Only $199.00, when upgraded with the purchase of a new Voyager kit. Otherwise $550.00.
15" XCite Phantom Chrome, with low-profile black wall tire. Only $199.00, when upgraded with the purchase of a new Voyager kit. Otherwise $550.00.
15" Boost Silver, with low-profile black wall tire. Only $199.00, when upgraded with the purchase of a new Voyager kit. Otherwise $550.00.
The Voyager includes a Voyager frame, fenders, a rear guard/assembly, a mounting hardware kit, a suspension hardware kit, tires & wheels, hubs, a trailer ball hitch, jack stands, a portable kickstand, a preload plate and an installation manual.
Heck yeah! The Reverse by Voyager is an option for old and new Voyagers alike. Check out our reverse page.
Each style Voyager functions equally giving you the same great ride and stability no matter the kit style you choose. When you order your Voyager for your motorcycle, no matter if it is the Standard, Custom, or Classic, you will receive the same heavy-duty mounting and suspension hardware.
The difference is in the cosmetic options. The Standard includes metal fenders and a metal rear guard. The Custom includes your choice of premium fiberglass fenders and a metal rear guard. The Classic included your choice of premium fiberglass fenders, your choice of fender tail lights, a wiring harness, and a premium fiberglass rear assembly (which includes two H-D style tail lights).
NOTE: Everything is bolt on. No drilling, no welding.
The Voyager is mounted via receiver brackets (mounting hardware) installed on the motorcycle. Once these brackets are installed, the Voyager frame will bolt on and bolt off in minutes. The receiver brackets are not permanent, but for most bikes, can stay on while riding your two-wheel motorcycle.
Installing the Voyager yourself requires basic mechanical knowledge. NOTE: Everything is bolt on. No drilling, no welding. Generally we say, if you can change your own rear tire, you will have no problem installing the Voyager.
Necessary Tools:
1. SAE Wrenches (7/16"; 9/16"; 1/2"; 3/4", 1-1/8")
OR
Metric Wrenches (8mm–19mm)
2. Phillips Screwdrivers
3. 32mm Axle Bolt Wrench (usually comes with motorcycle)
4. Torque Wrench
It takes our experienced installers between 1.5 and 4 hours to complete an installation depending on the motorcycle, Voyager style, and Voyager options.
For an inexperienced installer, expect 3-8 hours depending on the motorcycle, Voyager style, and Voyager options.
After your Voyager installation, taking the Voyager off of your motorcycle is simple and quick. First, stabilize your motorcycle. Second, remove the main attachment bolts. Third, unplug your electrical, pull the Voyager off the rear receiver brackets and install your portable kickstand. Forth, roll or drive you motorcycle over the crossbar and off of the Voyager. This process generally takes 5-10 minutes.
To put the Voyager back on just reverse the steps: Back the motorcycle into the Voyager, line up the rear receiver brackets with the suspension forks, plug your electrical and bolt in the main attachment bolts. This process generally takes 10-20 minutes.
The more you practice, the faster the on-and-off process.
You have the choice of either a finished gloss black or primer gray. For a charge, we will custom paint your Voyagers. However, we do not guarantee an exact match to your motorcycle, the process generally take up to 4 weeks and it costs $450-650. Specialty colors may cost more, call for details.
WARNING: Motorcycle Tour Conversions, Inc. cannot guarantee a match due to, but not limited to, (a) changes in color, due to wear from sun or weather exposure or regular use, or (b) incorrect or insufficient information provided about the motorcycle or paint color. Paint completion times are subject to change without notice.
During the slow season (October through February) your Voyager will ship in 1-2 business days. During the busy season (March through September) your Voyager will ship in 5-10 business days. After being shipped, the package generally takes 5-7 business days to arrive.
Your Voyager sits in a 66" x 66" x 28" box. It weighs 360 lbs. You will need to get it off of the truck via man-power or lift. If you have neither available, you can request lift gate service for an additional fee.
The Voyager's suspension is independent of the motorcycle. The Voyager wheels move independently of the motorcycle reducing front-end shake. Front-end shake is also reduced by shock absorbing leaf springs and rubber shock mounts.
Becoming high-centered is physically possible, but rare. The Voyager wheels and the rear wheel of the motorcycle work independently of each other and therefore allow each other to move to different heights on an uneven road. The Voyager wheels are also preloaded to push the center wheel down to the ground lowering the chance of traction loss.
Not in the sense of leaning a two-wheel motorcycle, not for control. However, there is a slight amount of flexibility allowing the motorcycle to lean/tilt approximately six to twelve (6-12) degrees inside of the Voyager delivering a less rigid ride. Despite the lean, with the Voyager-attached motorcycle must be steered like a trike (using a simple push-pull system).
Warranty
Your new Voyager carries a warranty on all parts and labor for the period of one year from the date of original purchase. This warranty covers repair or replacement of all parts on Voyager or attachment hardware defective due to manufacturing. Any damage due to abuse, road hazard, or collision is not covered under this warranty.
---
Warning
The installation of the Voyager kit is critical. Failure to follow installation manual cancels all factory warranties. Liabilities are with the installer if not properly installed. The owner is responsible for normal maintenance. Make sure all bolts are tightened before each riding season.
No. In the past, we've encountered dealerships that try to void a warranty because one of their customers adds a Voyager Convertible Trike Kit. However, we have never had a dealership follow through with warranty abandonment because we are here to fight such claims.
The Magnuson-Moss Warranty Act (P.L. 93-637) governs that if a company offers a warranty on a product, then wants to abandon that warranty due to reasons that include after-market products, they must prove that the added products or made changes are the cause of the need for a warranty claim. Without this Act, a dealership could decide not to repair your two-year-old engine because you changed the mirrors.
An independent engineering firm (Datasyst - WI) tested the Voyager for stress levels on its frame and hardware parts.
Tests performed: Ultimate Load Test; Stress Coat Testing; Strain Gage Data Acquisition; Cyclic Load Test; Fatigue Analysis.
These tests helped improve and assure the Voyager's strength and safety.
Questions exist about the Voyager's legality based on motorcycle vehicle identification codes generally reading, "...a motorcycle is every motor vehicle designed not to travel on more than three wheels in contact with the ground." The Voyager's legality is not found here.
The Voyager is legal under motorcycle trailer law, which states, "a non-motorized vehicle carrying persons or property being drawn or pulled by a motorized vehicle." The Voyager is drawn from the motorcycle, carries persons (the rider and passenger) and property (the motorcycle).
Doesn't a motorcycle trailer require a tag? Yes, if it is an extension of the motorcycle. The Voyager is not an extension of the motorcycle, therefore does not require a tag.
Also, the Voyager is legal under the Americans with Disabilities Act of 1990. This act states that any product or modification that allows people to operate a vehicle or system in a way that makes it safer for the operator and the public is legal. Disabilities include both height and strength, which are major causes for needing stability.
If there is ever a question, call us. If you're ever threatened that you're riding an illegal vehicle, say that is incorrect and if ticketed, call us. We will assist with full force upon any confusion. We've had the motorcycle identification changed or outrigger stabilizing wheels identified in Iowa and Washington.
The BAS is a sensor the shuts off the motorcycle when the motorcycle is laying on its side, whether after a drop, or accident. It may shut your motorcycle off when you're turning with the motorcycle as a stable unit, with a sidecar, trike kit, etc. The reason for this is that the BAS senses lateral pressure and when you're riding a stable unit the g-forces during a turn press on the motorcycle laterally.
Luckily, Harley-Davidson recognizes this problem and has a solution for you. The following information is taken from Harley-Davidson's website. You'll need to call your local Harley-Davidson dealership to order the parts listed in the table.
---
Changing From Bike To Bike
---
First, you need to make sure that the motorcycle you change the Voyager kit to uses the same frame size (A,B,C,D) as the motorcycle the Voyager kit is removed from.
Second, you need to purchase a mounting hardware kit specific to your motorcycle.
Third, you may need to purchase different size Voyager suspensions forks and/or leaf springs for the Voyager to fit correctly on your motorcycle.
If you have any questions call Motorcycle Tour Conversions, Inc. at (877) 434-7901. Necessary information includes the year, make, and model of the motorcycle the Voyager kit separates from and the Voyager serial number if available. Also, the year, make, and model of the motorcycle the Voyager transfers to is necessary.
Motorcycle Tour Conversions, Inc. guarantees and warrants no transfer upon any non-directed, custom Voyager modification.
Every style mounting hardware is unique to each year/model motorcycle. Different size Voyager suspension forks and/or leaf springs are required to accommodate different motorcycles.
A mounting hardware kit includes all receiver brackets (belly bracket, etc.), bearing receivers, hardware, installation manual, replacement axle bolt (if necessary), portable kickstand, shims and jack stands.
Typical cost: $950.00-1790.00.
The tall shocks on the back of the Voyager prevent the use of the lowered rear guards. Therefore, first, you need to purchase a retrofit suspension kit. These kits cost $132.00-$145.00 and include the rubber dampers & hardware.
After you have changed your suspension the lowered rear guards can be used. There are two (2) choices: Standard metal rear guard - $275.00; or, Classic fiberglass rear assembly with Harley-Davidson style lights - $730.00 (wiring not included).
.
---
VOYAGER SPECS
---
Kit Weight: 195 lbs.

Shipping Weight: 360 lbs; Box Size: 66" x 65" x 28"

Outside Width: A/D frame 55"; B/C frame 60"

Inside Width: A/D frame 36"; B/C frame 41"

Wheel Bolt Pattern: GM 100mm 5-bolt pattern

Shipping Costs: $309 - $489 (Continental US)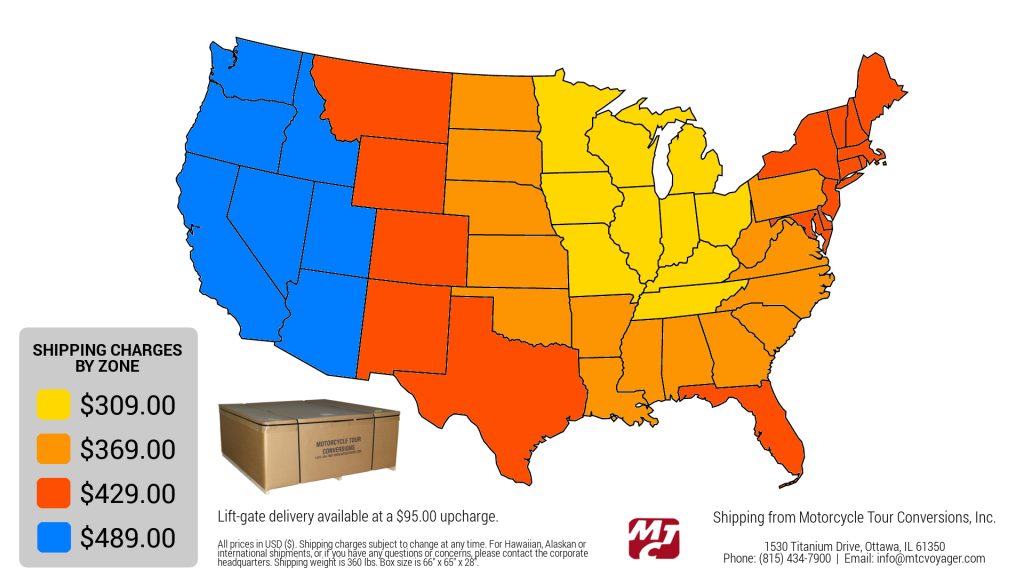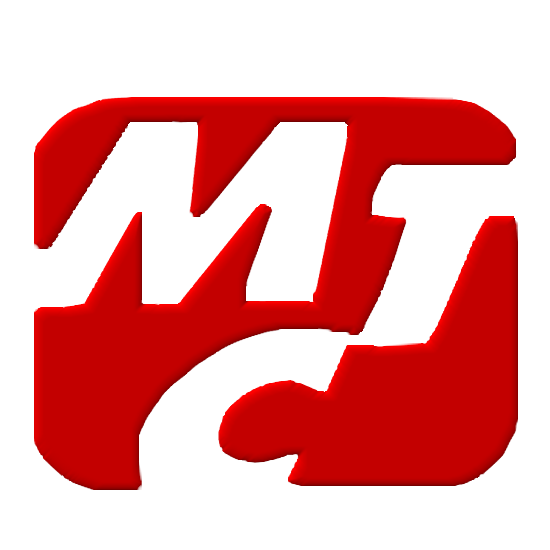 Motorcycle Tour Conversions, Inc.
1530 Titanium Drive
Ottawa, Illinois 61350
---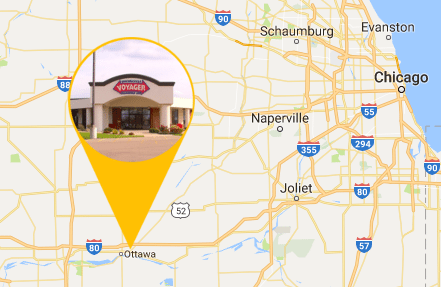 ---
Phone: (815) 434-7900
Email: [email protected]
Fax: (815) 434-8980
---
Monday -  Friday
8:00am - 4:30pm CT
---
Ask A Question
---