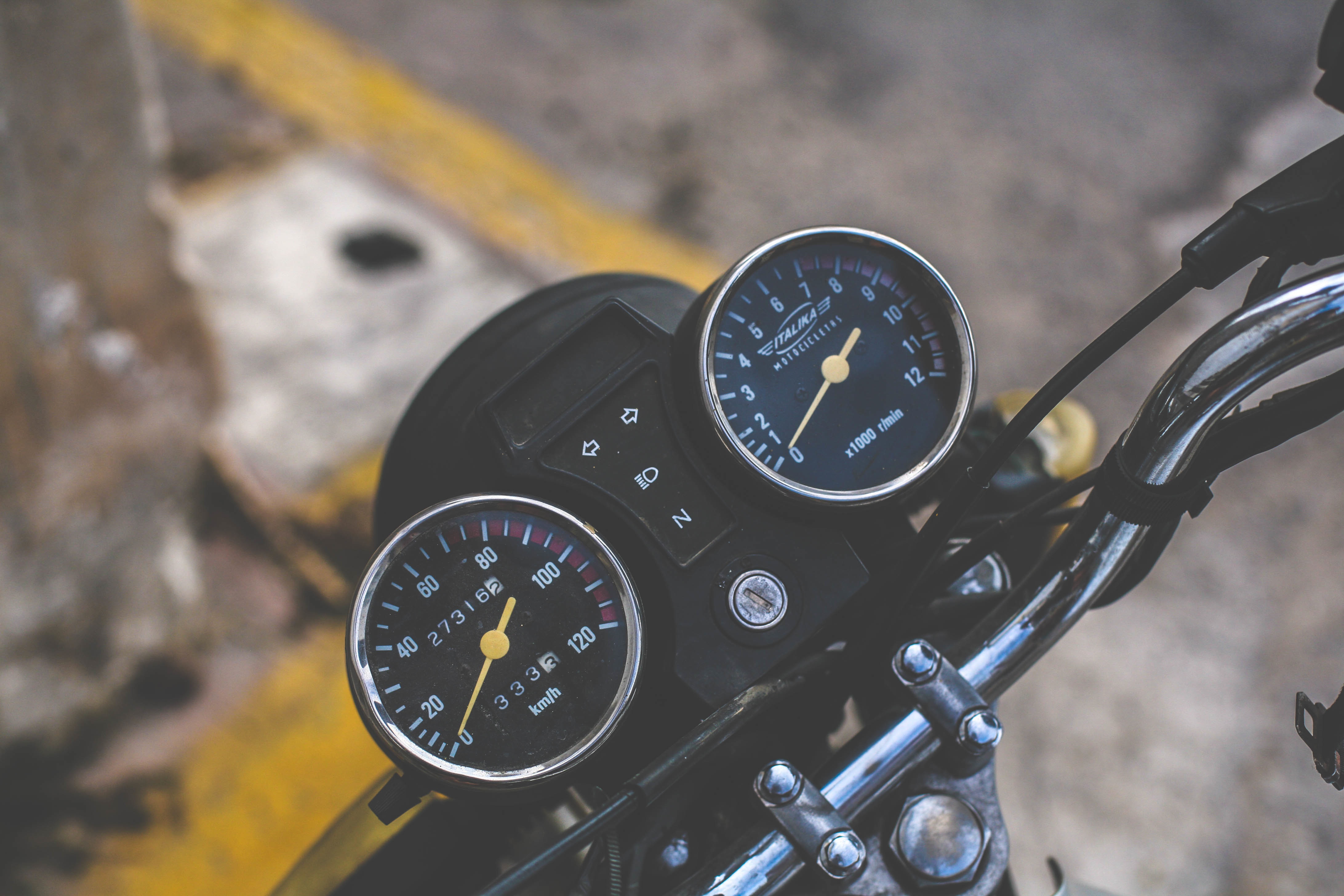 Reviews

Real customers. Real bikes. Real happy.
Voyager Convertible Trike Kit
Average rating:
36 reviews
Dec 31, 2021
What kind of motorcycle do you have your Voyager on?:
Suzuki C50T
I bought my kit and installed it June of 2018. It was OK, but it clunked and drifted to the right. I did the initial installation myself and kind of thought I did it wrong, so twice I took it in and let the experts that service the bike tweak the kit. Twice I wasted my money. Today I called Frank at the factory, told him my issues and two hours later my trike was riding like my bike used to. Super great kit, can't say enough about it, I am 76 and still riding thanks to the Trike Kit. Oh Yes, had an emergency stop a while back that would have put me down, but with the Trike I stayed up and safe.
Jan 24, 2020
What kind of motorcycle do you have your Voyager on?:
1999 Valkyrie Interstate
We've had the Voyager attached since Nov. 2019. Maybe 2,000 miles on it, my wife and I are really satisfied. Not sure if Ill ever take it off.
Jan 24, 2020
What kind of motorcycle do you have your Voyager on?:
1995 Harley Sportster 1200XL
I lost my left leg above the knee in a motorcycle crash in 2016. My Harley Fatboy was totalled, so when I was ready to climb back on an iron horse, I chose a Harley Sportster due to the reduced weight of the bike.
I would fall over onto the left side often because I could not get my prosthetic leg off of the highway peg quick enough and that was creating an embarrassing experience for me...and then a friend came to the rescue!
She gifted me her Voyager Trike kit that came off of a Sportster. I won't lie and say it was an easy install. It wasn't, but eventually I got it installed on my bike and it was an instant game changer.
I didn't think I would like riding a trike, but boy was I wrong. I love the Voyager trike kit, and it rides like a dream. It takes a minute to get used to not leaning into turns, but now I can go faster thru turns than when I was on two wheels. And everywhere I go, I'm complimented on my ride.
Thank you, Voyager, for making it possible for a bionic man like myself to ride again, and put my head in the wind. Much respect to you. Godspeed.
Nov 26, 2019
What kind of motorcycle do you have your Voyager on?:
2009 Harley Elrctra Glide
Bought my Harley with kit already on it last fall. started riding it this spring. felt I needed a preload done as I had no ides when it was done last. Had a Voyager dealer in Grand Rapids do it. then on a trip to UP of Michigan in June 09. in the way back about 500 miles from home entire kit loosen up in the back nut were so tight that I couldn't loosen them to try to tighten everything back up. so had to carefully limp home slowly. Contacted dealer and he said he didn't know why it would have done that. So I had to pay again to get it preloaded again. very disappointing.
Aug 29, 2019
What kind of motorcycle do you have your Voyager on?:
Suzuki Burgman 650
I did a lot of investigating on converting my bike to a trike. There are many knock-offs out there but, I keep coming back to the Voyager. At first, I thought that the price was a little high, but looking into other cheaper suppliers and the reviews I quickly understood that price was not everything. My new Voyager kit arrived last week and I installed it along with my brother. The instructions were easy to follow, and the quality of the components extremely well built. The whole kit is extremely well built, it is made of high-quality material, and easy to install for someone like me, without a lot of mechanical experience. The bike now looks great!! It Rides even better!! The wife made me get the upgrade as she would not ride on two wheels anymore. Now, it is getting a new yellow paint job with black pin strips. The wife gave it a new name. "The Honey Bee" And when people ask, why I added the kid I am told to say... "If the Honey Bee riding with me I had to get the Voyager Kit." Thanks, Voyager for a great product. Happy riding.
Aug 29, 2019
What kind of motorcycle do you have your Voyager on?:
2011 Harley Davidson Dyna Wide Glide
I'm not new to riding but it's been awhile. Just bought this cycle cause I'm not getting any younger. 65 and alive. So, the problem I'm having is that when I hit a sharp bump, where the trike attaches under the motor hits the pavement. Also happens when I drive down a small slope like to a shopping center exit. Is there anything I can do or have done, so this doesn't happen when going down the road? Help!
Aug 29, 2019
What kind of motorcycle do you have your Voyager on?:
2011 Harley Electra Glide Classic
Just wanted to share my Voyager Experience, the kit that is shipped is simply amazing, the company did a great job in packaging, the parts were kitted very nicely, the paper instructions booklet were carefully laid out with pictures and illustrations to install the voyager. The quality of workmanship was
excellent, everything I ordered online was recieved exactly how I wanted. All the parts fitted great and went together effortlessly. After installing my Voyager it was a learning curve on my part as far as riding as it is a different way of riding but once you adjust to it, it is really cool!. The Voyager is very stable and rugged, it does what it was designed to do and has amazing flexability built into the concept and yet is looks and rides amazing, so just a quick word to all who are thinking about purchasing a Voyager Kit, you won't be dissapointed, I spend more time riding and enjoy every minute.
Aug 29, 2019
What kind of motorcycle do you have your Voyager on?:
1993 1500 Goldwing Aspencade
I bought this from a guy that had two and it just doesn't seen to ride very good at all. I had to buy a couple of things that were worn the rubber damper on the suspension forks the ones I had were all cracked and they didn't sell the replacements so I bought the round ones with the plate. The ser# 14499 kit Number. It seen to make metal to metal sounds. I noticed a lot of slop with k.prene bearing does that ever wear out?. I really don't want to get rid of it. I am 66 and I need it or I stop riding. If there is anything you can help me with please help me.
Hello Bobby,It sounds like your suspension forks are worn out. Not sure how old they are, but please call us at (815) 434-7900 to inquire about a new forks or a possible fix.
Sep 25, 2018
What kind of motorcycle do you have your Voyager on?:
2006 ULTRA CLASSIC
I have the voyager kit on my 2006 Harley Ultra Classic. I am 73 years old and I love riding my bike. At first, I had to learn how to handle the curves, but I realize that going into a curve I reduce my speed at the curve, and increase the speed a little going into the curve. The bike will pull through the curve with ease. I am in the American Legion and ride with the guys. Everyone that see this kit loves it, in fact, some or the guys has looked into getting kits for there bike. Thanks voyager for making a product to allow me to keep riding at 73. By the way, the Harley Dealer here in Buford GA loves what I have done with the bike. If your thinking about getting one, you won't regret it. I should have done this two years ago. You wife will also love it. Keep the little lady happy and you will be happy. We are making more bike nights now. Thanks again voyager. If you are older and ride less because of your age, put a voyage kit on the bike and have fun again.
Sep 15, 2018
What kind of motorcycle do you have your Voyager on?:
2013 Suzuki Boulevard C50T
This is an update to my original review of June 28th...still a solid 5 star rating

750+ miles later, I love it. I feel safe, in control, and having a ball riding with the young kids, especially the biker babes. It opened a new world for me this summer and I could not feel any better about the value of what I got for what I paid. I had on incident where an idiot driver pulled out in front of me and I had to do an emergency stop. I slammed on the foot brake, thought I broke the hand brake, (actually bruised my fingers as I grabbed so hard, no gloves) but I stopped and stayed totally straight and in control. Not sure why anyone wants to ride on two wheels, but what the heck, each to their own poison. The only negative I can think of is a bit of rattling on a bumpy road.
Jul 5, 2018
What kind of motorcycle do you have your Voyager on?:
2000 Honda GW 1500
I have a honda goldwing 1500 with a voyager trike kit on it, I love the fact that at 74 I don't have to worry about my bike falling over with me on it anymore and I love the ride but I do have a problem when cornering, it just takes a little more effort than I'm comfortable with and I was just wondering how will it handle if I put an EZSteer kit on it? Would it be worth the added expense? Thank you

Bob Belcher
We do not recommend putting an EZ Steer kit on a bike with a converted Voyager because the Voyager is not a permanent conversion. Our suggestion is to slow down. When the turning feels difficult, reduce your speed until it's easier to turn. The faster you go, the more your converted bike will want to straighten itself out. Eventually, your confidence and coordination will improve and you'll feel more comfortable increasing your speed in turns.
Jun 28, 2018
What kind of motorcycle do you have your Voyager on?:
2103 Suzuki Boulevard C50T
Lets start with I am 74, in good shape and have reasonable mechanical ability. I can do a break job, change a carb, pull the props on my boat, etc. OK, it took me 6-8 hours and 3 phone calls to the factory but I am up and running. Actually, 1-2 hours was unpacking it and cutting up for the trash, then reading the manual. Over the years I have learnt to measure twice and cut once and this came in very handy on this project. If you have reasonable mechanical ability you will not have an issue. DO NOT TAKE THINGS APART until you think it through, as there is very little you have to disassemble to put the Voyager on a Boulevard. The only thing I had an issue with was lining up the the two main bolts, that took some time and patience, but eventually it fit perfectly. Now for the ride, so far after an hour on it I am happy. Have not gone over 30 or out of 3rd gear yet. I am a new bike rider and bought the Voyager as I could not master two wheels, just to much arthritis in my neck and back. Had a moment starting the really tight turns and had some jitters, past that now though..

I have to get use to the noise of it and if you want the down side, it is the cost as I paid $4600 for this, but only paid $5,000 for the bike with ,4200 miles on it and in showroom condition. But it was worth it as I can now ride the bike and love it.
More after I have really mastered it.
Oh yes, one more thing; Charlie, Frank, and Austin were just great on the customer service
Jun 6, 2018
What kind of motorcycle do you have your Voyager on?:
1999 Honda GL1500
I put this thing on my cycle last September. I have not put 200 miles on it yet and I would love to Unload it. The ride is positively annoying ! I have been all through the adjustments to no satisfaction.
I am convinced a ride will not get any better and therefore have removed it. For me this was a costly education. Immensely disappointed !
Hello Roy. We are very sorry you're having trouble. It's very surprising because the Honda GL1500, from my experience and those of many customers, rides amazingly when converted with the Voyager trike kit. If you bring the motorcycle and Voyager to us, we will work on it and get it riding properly free of charge! Hope to see you here! Just call to make an appointment. We're 100% confident in our kit!
Feb 23, 2018
What kind of motorcycle do you have your Voyager on?:
Suzuki Volusia
Sadly Voyager never has replied to (2) inquiries as to how to stop mine from hopping. Tried a dozen or more adjustments and tire pressures. Looks cool, driving me nuts with bouncing.
Hello Cliff. I looked up your email address and cannot locate the two times you have contacted us in the past. If you'd like help resolving your issue, please call our head technician Frank at (815) 434-7900. We're more than happy to help and we apologize for you having an issue.
Nov 30, 2017
What kind of motorcycle do you have your Voyager on?:
2002 Goldwing Gl1800A
I purchased my 2002 trike through Ebay. It was a good find as it had less than 10,000 miles. I have had only three short rides, teaching myself what to do, and taking the bike/trike part of the in for service and inspection. When I get it back, it will be going to a Voyager installer for preload setup and other adjustments. At 76 I have serious health issues and I have found out I could no longer hold a two wheeler upright. Having a trike to switch to was a Godsend. I'm not sure how much time I have left, but I want to enjoy everything as much as possible. I'm really anxious to get my trike back so I can start riding it even if the temperatures are in 30s and 40s. It has opened up another world to me.
Nov 30, 2017
What kind of motorcycle do you have your Voyager on?:
2011 Electraglide
Just installed on my electraglide and it took some gettin used to but now I love it. Had to take turns slow at first but now I feel comfortable. Rides like a dream on the interstate. In love with the kit.
Oct 27, 2017
What kind of motorcycle do you have your Voyager on?:
Honda VTX 1800R
Purchased the bike with kit installed 3 weeks ago. First couple rides were a bit frightening. After preload and tire pressure adjustments I couldn't be more pleased. I have only racked up around 500 miles but the outcome is excellent. Now I just need a more comfortable passenger seat. Preload 3/4 in. Outrigger tires 18 psi. Rear tire 38 psi
Jul 15, 2017
What kind of motorcycle do you have your Voyager on?:
Goldwing 1.500 Honda
(TRANSLATED FROM FRENCH via GOOGLE TRANSLATE)

very high quality, easy to install, providing very complete, nothing missing

Having had a temporary problem legs 10 years ago I had imported and installed this kit on a Gold Wing, and when everything is back to normal I sold very quickly
In February I got hit a motorcycle and since (73 years it must be said) I have balance problems, so I immediately recommended a kit for my Harley Heritage and was able to assess the progress of the kit 10 years especially with reversing !!!
If my balance is improving problems, given my age, I will keep the kit, and temporarily take away, to enjoy it later to continue to motarder as late as possible!
There are only two bolts to remove to switch to 3 minutes to normal trike motorcycle, and vice versa !!!
Awesome !!
French friends do not hesitate to contact me if you want information
Biker friends
Jul 3, 2017
What kind of motorcycle do you have your Voyager on?:
Harley-Davidson Sportster
Wow! My ride really looks extremely, fantastically, AWESOME! You've done outstanding work! I'm extremely happy. I went for a ride yesterday mid-afternoon and of course it was awesome. I went a litter farther today and down a few different streets. I do love it. I feel completely safe! Thanks again for such phenomenal work on my ride. I really, truly love it
May 15, 2017
What kind of motorcycle do you have your Voyager on?:
Harley-Davidson Electra Glide
The Voyager has helped me a lot. I have had knee replacements and can still ride my bike. I LOVE IT! I get to ride even on the days my legs feel weak. Thank you.
Mar 22, 2017
What kind of motorcycle do you have your Voyager on?:
Suzuki Boulevard S50
I am thrilled to have bought your trike kit, and am looking forward to triking out my two heavy touring bikes. The more I research, the more I realize I've made the right choice. I always said I would never stop riding, as it is such a joy to me.
Dec 27, 2016
What kind of motorcycle do you have your Voyager on?:
H-D Ultra Classic
The Voyager is a kit that bolts on and then can be taken off if you do not want to drive with it on.[ It takes about Twenty Minutes ] I got it because my wife wanted it so she could feel better and safer while we where riding. I have to say I even feel safer when I drive with it on. [ I an 66 years old ] As for the ride it is very conformable. You do not have to put your feet down every time you Slow down or Stop. You can make a U-Turn Very Easy with it and not feel like you are going to Fall Over. ( I Love it ) You would have to drive it for yourself. I am attaching some photos before the voyager kit is hooked to the bike and after the voyager kit is hooked to the bike. I also ride the bike with the voyager kit on Driving in the Snow!


Oct 21, 2016
What kind of motorcycle do you have your Voyager on?:
Honda Valkyrie
Just a note. I was in upper Wis a couple weeks ago with my voyager trike kit on my vulkyrie. Drive tire went flat in Eagle River on a Sat afternoon. No bike shops or tire shops in town. Rode the bike back to my home in Iowa with the drive tire flat as a pancake and rode at highway speeds. the bike never bottomed out and did no damage to me or the rim. the bike actually rode on the side walls. there is nothing to read on the side walls and the center of the tire is full of holes! 500 miles! 3 others with me couldn't believe this. I realize this was not a safe thing to do and I don't recommend this to anyone else. but it is doable if proper care is taken. corners and bumps need a light touch. The tire hangs in my shop as a memento of what my friends call the "pucker" ride!!
Aug 11, 2016
What kind of motorcycle do you have your Voyager on?:
Honda Shadow 1100
We received the trike kit June 8 and my friend was very happy after we installed it. Very well made and pleased. The person who uses this bike is about 73 and wife has cancer. She wanted to ride the bike so this kit will enable them to enjoy their time together. Thanks again.
Aug 5, 2016
What kind of motorcycle do you have your Voyager on?:
Harley-Davidson Sportster
I'm very short and I ride alone. I feel safer parking and traveling through traffic. It's wonderful in traffic jams because you're not walking your bike and you don't get worn out. When I was riding two-wheels and had an emergency stop I would slide sideways, but with the Voyager it stops straight. It's very safe. On the highways I don't even know the Voyager wheels are there. It's amazing, it's wonderful. It gives me the freedom to keep riding. I can't say enough about the product. I love it.