Order Online
Follow the directions below to order your Voyager trike kit.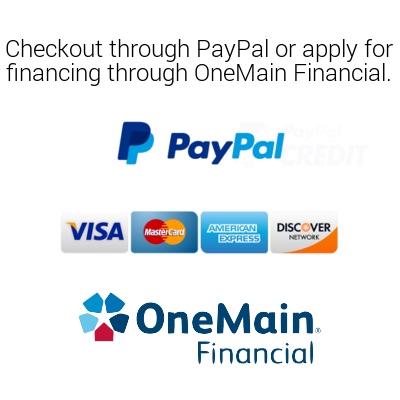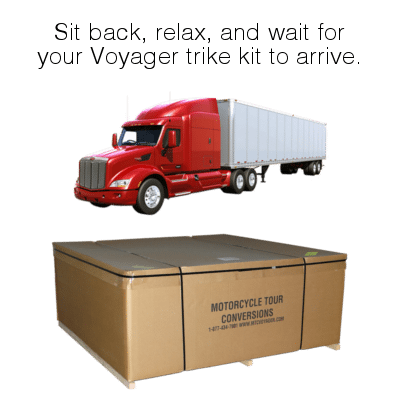 ATTENTION: This order form is for customers in the continental United States only. If you are outside of the continental United States, locate your nearest dealer or call us at (815) 434-7900.
Fill out the form below to order your Voyager trike kit. You do not need a PayPal account to pay with a credit card. You may apply for up to 60 months of financing through OneMain Financial.
---
---
Each Voyager trike kit includes fenders, a rear guard, mounting hardware, suspension hardware, trailer ball hitch, rims and tires, a heavy-duty frame, free technical support and a one-year warranty. Each trike kit comes in your choice of finish – clear coated black or raw primer gray. Prices are subject to change. Freight charges, installation charges and sales tax vary. All prices in USD ($).
Motorcycle Tour Conversions, Inc. is not affiliated with PayPal, Inc. in any way. By choosing to order online, you are also choosing to use PayPal, Inc. payment products to pay for your Motorcycle Tour Conversions, Inc. products. Any questions or concerns about payments or financing should be asked or addressed to PayPal directly. Contact PayPal here.