#1
...in sales.
...in strength.
...in satisfaction.
Over 14,000 riders chose the Voyager because...
---
A trike-like ride with equal stability and great steering.
Back to two wheels in under 10 minutes.
For the same ride, what sounds better, $35,000? $12,000? or $3,995?
Basically, for a lot less money, you get a lot more freedom.
Plus, you can change the Voyager to a different motorcycle*.
"Liberty is the right to choose. Freedom is the result of that choice."
Jules Renard
*The Voyager trike kit has the ability to switch from one motorcycle to another of similar size. Changing from one motorcycle to another may require both mounting hardware and suspension hardware purchases. Always call ahead of time to make sure your Voyager can fit a different motorcycle.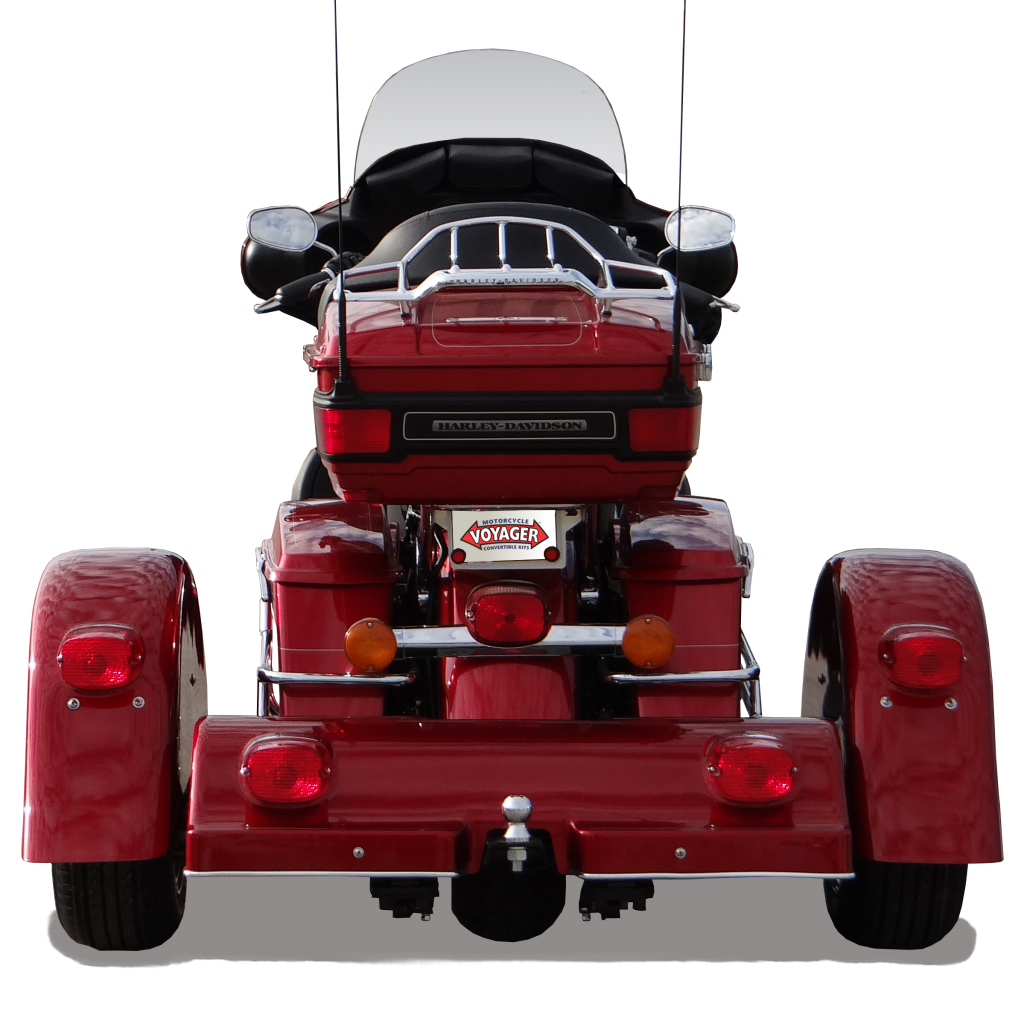 ---
Get Riding Quicker!
You won't have to wait weeks for installation and the Voyager costs less than half of most conventional trike conversions.
Get Riding Cheaper!
If you have general motorcycle mechanical knowledge you should be able to install the Voyager kit yourself or have an authorized dealer install it for you.
Get Riding Longer!
Extend your season with the needed stability in cold weather conditions. Extend each trip with reduced fatigue.
---
How does the Voyager compare to...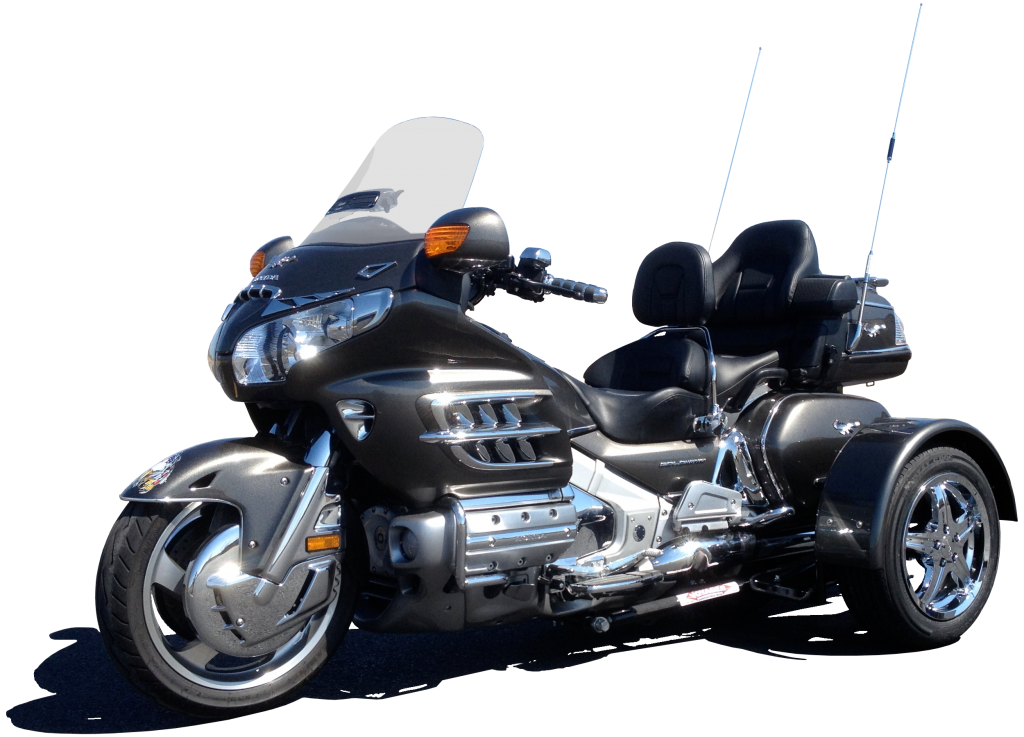 conventional trike kits:
Save $10,244.00.*
Non-permanent conversion, back to two-wheels in minutes.
Bike-to-bike flexibility, switch to another motorcycle in the future.†
Investment spreads to two areas, rather than one. You have the option to sell the motorcycle together or separately in the future.
A less rigid ride than a solid axle trike.
Wider wheelbase for extra stability – average trike width = 52-54"; Voyager trike width = 55-60", depending on frame size necessary.
Incredibly fast stopping – the Voyager trike stops in 60 feet or 6 seconds when traveling 60 mph. Now that's fast!

No need to rake the motorcycle

– a permanent trike conversion extends or imbalances the motorcycle wheelbase. The Voyager trike kit uses the stock balance of the motorcycle wheelbase, meaning no rake is needed. That's extra money saved!
*taken from the average of six major trike manufacturers minus the cost of the Voyager Standard; †requires proper fit of frame and possible purchase of new mounting or suspension hardware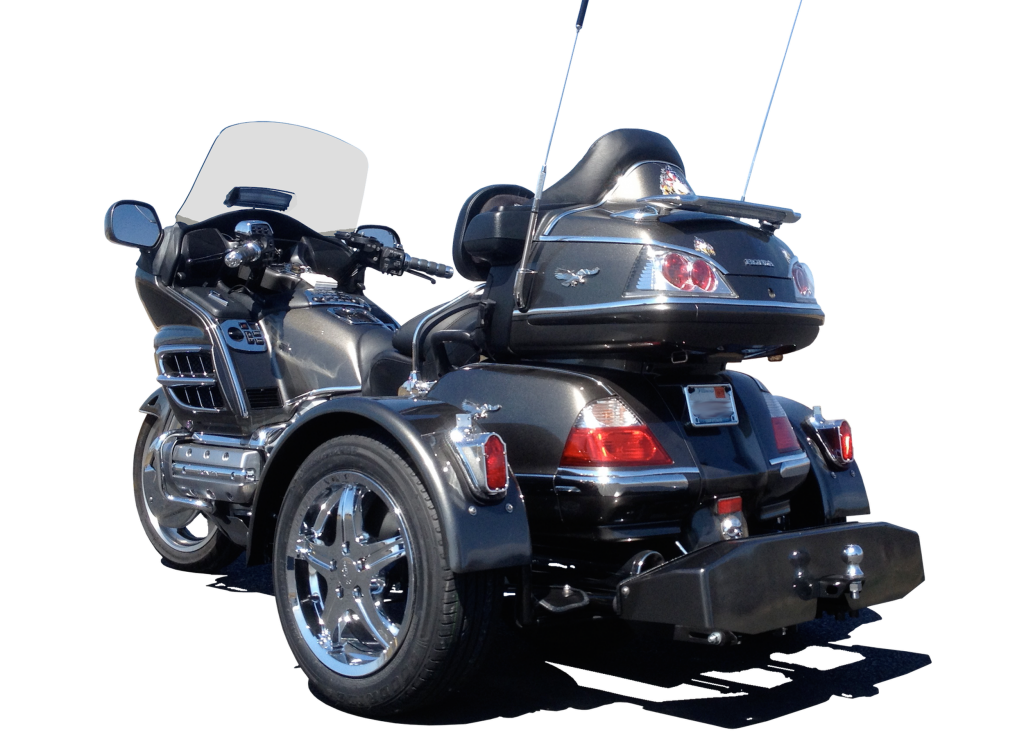 other outrigger trike kits:
The Voyager is the only convertible (outrigger) trike kit that has been tested for strain and stress by an independent engineering firm.
Strongest attachment points in the industry – see how non-tested, cheaply made kits attach to your motorcycle>.
Custom survey reports an Overall Product Rating of 9.4/10.
14,000+ Voyager on the road today, #1 in sales since 1998, and 16 years of road tests and improvements.
Outrigger wheels align within 3 inches of the motorcycle rear axle for superior handling.
Road tested preload force to increase performance in handling and stability.
Largest dealership network – the most official Harley-Davidson, Honda, Suzuki, Yamaha, & Kawasaki dealers of all other convertible trike kit.
Most reliable customer support.
Strongest frame in the industry, 1/4" steel round tubing.
Several customers have put over 300,000 miles on a single Voyager trike kit using 4 or more motorcycles.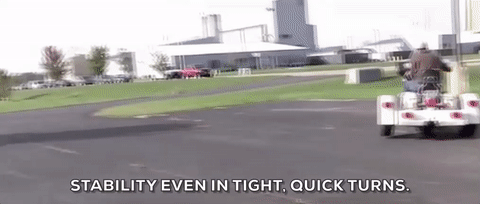 ---
Dependable American business tradition.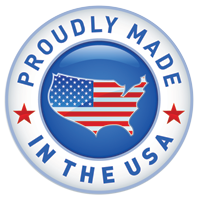 ---
Find your nearest authorized Voyager Dealer >
Each Voyager trike kit includes fenders, a rear guard, mounting hardware, suspension hardware, trailer hitch, rims and tires, heavy-duty frame, free technical support, and a one-year warranty. Each trike kit comes in your choice of finish - clear coated black or raw primer gray. Prices are subject to change. Freight charges, installation charges and sales tax vary. All prices in USD ($).